There are just some actors that everybody knows. Their name is famous and they are recognized all over the world. Perhaps they have played one character in particular that was funny or memorable. Maybe they have been in so many movies it is difficult to ignore them. Either way, their names are instantly recognizable, and everybody will know who they are.
One of these names is Tom Hanks. He is a very famous American actor, taking on various characters over the years. This includes people that were funny, as well as those that were serious and had points to prove. The movies he is particularly famous for include Forrest Gump and Woody from Toy Story.
Of course, when you like someone that is in the spotlight, you want to know more about their personal life. This can include whom they are married to, as well as if they have any children. For example, many people are curious to know whether Tom Hanks has any children. The answer is yes and she is called Elizabeth Ann Hanks. So, let's learn a little more about his daughter.
Who is Elizabeth Ann Hanks?
Perhaps you are surprised that you never knew Tom Hanks had a daughter. Well, she certainly has not been someone that is always in the spotlight for living off her father's money, nor has she gained any bad headlines. Instead, she seems to make a living for herself and is not one to get in trouble or cause controversy.
Elizabeth Ann Hanks was born in 1982 and in the Hollywood city of Los Angeles, California. Indeed, her parents are Tom Hanks and Samantha Lewes, which is his first wife. She went to Archer School of Girls when she was younger, as well as going onto university. In particular, she studied at the University of St Andrews, which is a famous college in Scotland. Indeed, people like Prince William and Kate have studied here in the past. In addition, she was educated at Vassar College too.
Believe it or not, you might have seen Elizabeth Ann Hanks before and not realized it. She has actually been in a few movies with her father. While they have not been leading roles, you would be able to see her on-screen. For example, she was in Forrest Gump and she was a schoolgirl on the bus. Then, when she was older, she also appeared in Anchoraged. Since then, she had starred in short films and on television.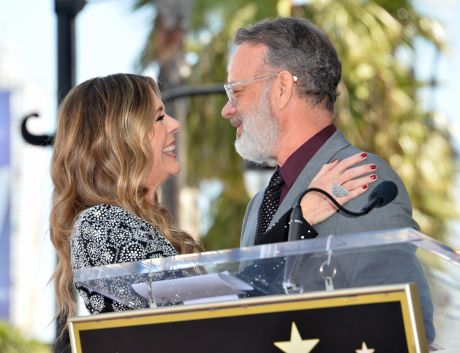 What is Her Profession?
Since Elizabeth Ann Hanks has starred in few movies and television series, you might be wondering what her profession is. Well, she is actually a writer. Indeed, this is what she studied at university. A lot of her work has been published and there are articles by Elizabeth Ann Hanks in Vanity Fair, as well as The Guardian and on Buzzfeed. What's more, people did know her as writing for The Huffington Post.
In the future, it is likely that she wants to release books. Indeed, it has been announced that she will be creating a children's book. It is due to be released in 2024 and it is titled Piper Peregrine Vs. the Consortium for Better Thinking.
Does She Have Siblings?
Now that you know more about Elizabeth Ann Hanks, you might be wondering whether she has more siblings. Indeed, the answer is yes. She is the only daughter in the family. But, she has brothers to keep her company. For example, this includes her brother who is called Colin. Just like his father, he has starred in movies. He has also been on famous television shows, such as Dexter and NCIS.
Unfortunately, Elizabeth Ann Hanks' mother died in 2002. This meant that her father did remarry. This time, it was to Rita Wilson. As a result, he did have more children, which means that Elizabeth Ann Hanks has half brothers. Their names are Chet and Truman.
To Summarize
Most people have heard of Tom Hanks. Indeed, he has been in many big movies. As a consequence, people want to know more about his life and the things that he does. In particular, they wish to find out more about his home life and the children he has. For example, he does have a daughter and her name is Elizabeth Ann Hanks. Unlike other children that have been in the spotlight in Hollywood, she has managed to make a name for herself in a clean and successful way. Let's take a closer look at who Elizabeth Ann Hanks is and her life so far.
Elizabeth Ann Hanks's parents are Tom Hanks and Samantha Lewes. She was born in 1982 and since then, she has gained a good education. This includes studying at St Andrews in Scotland, as well as at Vassar College. But, she has also starred in some movies that her dad has been in. for example, she made an appearance in Forrest Gump and Anchoraged. Many people are not aware of this trivia fact.
While she has been in some movies and television, this was not her passion. Instead, she has become a writer. This seems to be what she likes doing and she has been featured in Vanity Fair, The Guardian and Buzzfeed. She has also moved onto books since then and it is believed that she is creating her first children's book. It is rumored to be called Piper Peregrine Vs. the Consortium for Better Thinking. If this is something you are interested in, it is thought to be released in 2024.
Therefore, it is fair to say that Elizabeth Ann Hanks has forged her own path in life. Yes, she might be the daughter of famous Tom Hanks. But, this is not something that has affected her childhood or education. Instead, she has had some in movies and on television. But, she is now a writer and is clearly enjoying her career. She always seems to be good at what she does.
(Visited 21 times, 1 visits today)