It does not matter whether you are an actor or an athlete; if you are in the limelight, people want to know whom you are dating. Someone that can tell you all about this is Shaq. Fans are always interested in what he is doing, whether he has a girlfriend and if he is going to get married. Paparazzi are always trying to get photos and give the public what they want to know about Shaq. So, let's summarize what we know about the star's love life.
Who is Shaq?
You have probably heard of Shaq. But, if you are not a big sports fan, you may be wondering who he is. Well, we are going to share everything you want to know. Let's start with his full name. This is Shaquille O'Neal and he is best known for his basketball player. In particular, he enjoyed a 19-year career and played for the Los Angeles Lakers. He played for six teams in total during his career, as well as winning the NBA Championship many different times.
If you are wondering how good Shaq was at basketball, many people would say that he is one of the greatest players of all time. In particular, Shaq was instantly recognized for his height and build, weighing around 147 kg and being 7 feet 1 inch tall. This gave him a good advantage in the game, as well as being skilful with the ball.
The first professional team Shaq played for was Orlando Magic. After a while, he moved onto the Los Angeles Lakers, breaking records and this was the biggest contract that the NBA had ever seen. In particular, people loved to see him with Kobe Bryant. Then, he went on to play for the Miami Heat. Other teams that he played for include the Phoenix Suns, Cleveland Cavaliers and Boston Celtics.
While Shaq is retired from basketball now, he has appeared on television and as a presenter. He has even been known to act and rap, as well as be an entrepreneur. For example, he has investments in Apple and PepsiCo. He has real-estate developments and is an investor in NRG Esports. He owns a Krispy Kreme location in Atlanta and is on the board of directors for Papa Johns.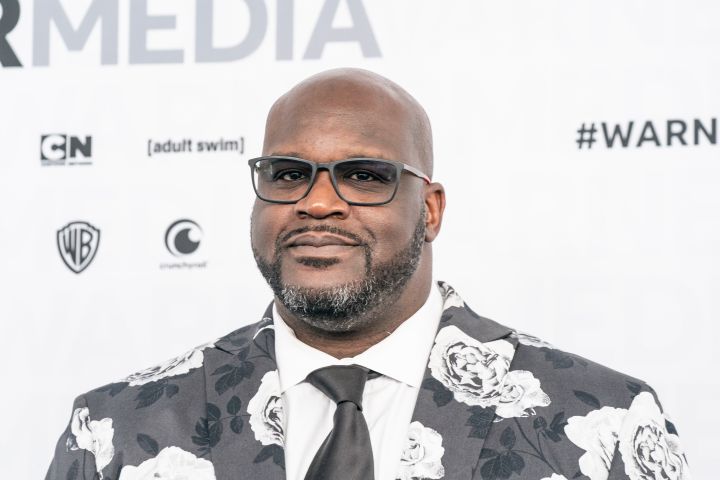 Is Shaq Dating Anyone?
Let's get straight to the point and answer this question. Yes, it appears that Shaq is dating someone. Not long ago, he was spotted at Jue Lan Club in Chelsea. In particular, this was with a woman that a lot of people did not recognize nor had seen before. Of course, this made everyone speculate and fans wanted to know more about who she was and if they were dating. Well, we can confirm that this night seemed like a date between the pair. There were some sources that confirmed this woman was described as 'my date' by Shaq.
It appears that he is dating Annie Ilonzeh. In particular, she is an actress and she is actually in well-known movies such as 'He's Just Not That Into You.' In addition, some people will know her from Chicago Fire on television. In fact, we can also confirm that she likes basketball and used to play. She had a scholarship at the University of Texas.
Has Shaq Been Married?
In the past, Shaq has been seen in the limelight with different partners. In particular, he was married to Shaunie O'Neal. They got married in 2002 but it was not meant to be. Despite being together for a while and having children, they chose to separate in 2007. Then, they were divorced in 2009.
The couple had four kids together. This includes Shareef Rashaun, Amirah Sanaa, Shaqir Rashaun and Me'arah Sanaa. In particular, Shareef looks like he will also be a basketball player and possesses good abilities for the game. It will be interesting to see where he goes in the future.
To Summarize
One of the first things people want to know about celebrities is whom they are dating. This can be an interesting topic and when people have their photos taken together they are often assumed to be dating. Indeed, fans of Shaq want to know more about his private life and this includes whom he is currently dating. Let's summarize what we know so that you do not have to do any hard work.
If you are not sure who Shaq is, let's quickly overview who he is. His full name is Shaquille O'Neal and he is a famous basketball player. While he is now retired and you are more likely to see him presenting on television, he has a very big career and was successful with different teams. This includes Los Angeles Lakers, Orlando Magic, Miami Heat, Phoenix Suns, Cleveland Cavaliers and Boston Celtics. In particular, a lot of people recognize him because of being over 7 feet tall.
So, who has Shaq been dating over the years? Well, at the moment, people believe that he is dating Annie Ilonzeh. She is an actress that has starred in 'He's Just Not That Into You', as well as some other well-known titles. In addition, people recognize her from Chicago Fire. Perhaps you are wondering what these two have in common. Well, we do know that Annie Ilonzeh used to play basketball.
Why do people think that they are dating? Well, it all comes down to being spotted together at Jue Lan Club in Chelsea. Everyone spotted Shaq with her and it is believed that he referred to her as 'my date' at one point in the night. The stories seem to be correct.
Shaq has been married in the past. In particular, everyone knows about his relationship with Shaunie O'Neal. While their marriage only lasted five years, they did have four children together. This includes Shareef Rashaun, Amirah Sanaa, Shaqir Rashaun and Me'arah Sanaa. They were divorced in 2009 and since then, fans of Shaq have been quick to associate him with every woman he is seen with.
(Visited 29 times, 1 visits today)