Is a close friend or relative of yours an amateur photographer and the holidays are getting closer? Don't say another word! If you don't have any ideas of what to give such a creative person, we'd love to help you! We've put together a list of things any budding photographer is sure to love. You can be guided by his character, preferences, or your budget. The most important thing is that the gift should be made from the heart.
1. Subscription to the Photo Editor
Perhaps a subscription to a photo editor is one of the best gifts a photographer can get. This applies to beginners as well as professionals. If we're talking about those who are just starting their journey into photography, they need the easiest-to-use photo editor. How to find one and how to choose one? What criteria should be considered? You can read all about the easiest photo editors on Skylum's blog. There's a lot more on the art of photography, so you can give an extra gift to a friend by advising him on this site.
2. Padded Camera Insert
At first glance, it seems like a small thing, but it is not at all. Newbies often make the mistake of stowing away their valuable camera equipment in the closet instead of taking it with them, as they worry about damaging their gear. As such, it's crucial for novice photographers to have a secure method of carrying their equipment when out and about. Although a camera bag appears to be the logical choice, it can be difficult to ascertain what style would suit the recipient best.
If you want to choose a good padded insert, consider these points:
You should choose a bag that complements the photographer's unique fashion sense, be it a sturdy messenger bag, a practical travel backpack, or an elegant purse suitable for social events.
By enabling individuals to carry their belongings discreetly, it eliminates the need for them to draw attention to themselves as potential targets for theft, which would otherwise be akin to calling out, "Hey, come and rob me!"
Versatility Being able to switch between bags according to their gear requirements allows photographers to ensure they always have their cameras with them, no matter where they go.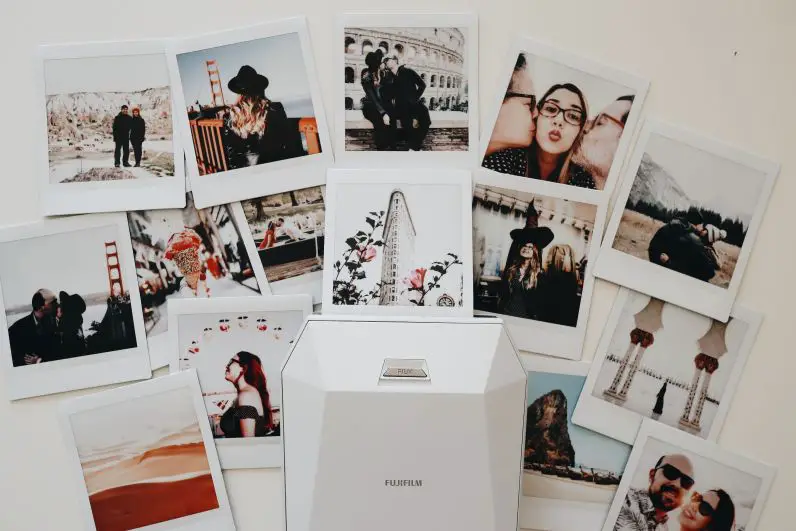 3. Mini Printer
Yes, now we can quickly and easily process a photo with the easiest photo editors. Also, we can now effortlessly share photos worldwide in an instant, but there is still a certain enchantment to possessing a physical print that can be touched and held. Giving beginner photographers the ability to share their newly captured images with loved ones through tangible prints is a thoughtful gift idea. This gift has the added advantage of being able to print directly from a mobile phone, making it suitable for budding photographers who rely on their phone cameras to take pictures.
4. The Original Lensball
The lensball is an exceptional gift that stimulates creativity. It is a glass sphere that enables individuals to capture fascinating images within its crystal-clear surface. It's important to note that this gift is not suitable for children, as the ball functions as a lens and must be handled with care in bright sunlight to prevent any harm to the eyes. Nevertheless, for adult photographers, it's a highly enjoyable and innovative tool that opens up the possibility of producing captivating shots.
5. Beginner Photography Book
There are many books that can help the amateur develop professional skills. You can find a bunch of different options that are sure to appeal to your beginner friend. Some tell you about exposure, some tell you about camera settings, and some tell you what is the easiest photo editor to use. You can also choose a book that puts it all together. One of them is The Encyclopedia of Photography.
6. Photography Gloves
A wonderful gift idea for photographers during colder months is a pair of gloves that can keep their hands warm while shooting outdoors. There are specialized photo-friendly gloves available that have removable fingertips, which allow the photographer to operate their camera's touchscreen without having to take off their gloves.
It's recommended to look for gloves that come with a non-slip grip, as they will provide the photographer with the ability to hold their camera securely while staying snug and comfortable. When you give a photographer a gift that complements their passion, you are enabling them to take their photography skills to new heights.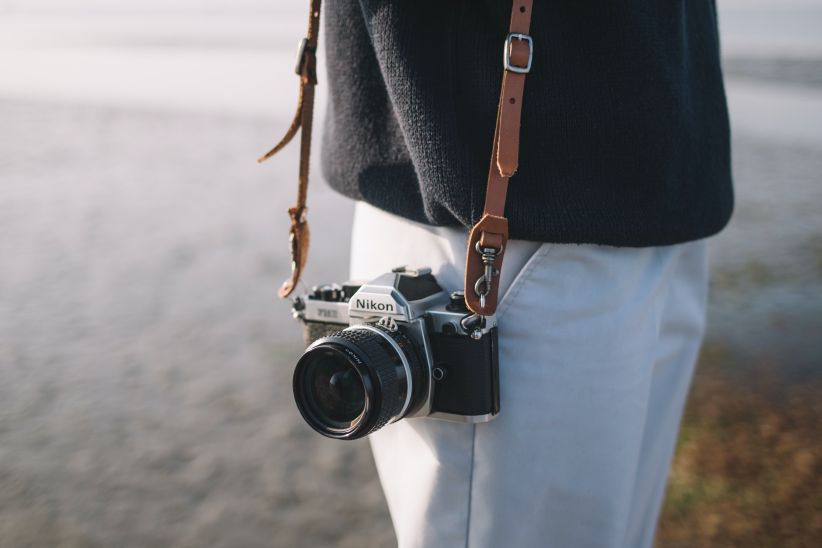 7. Personalized Camera Strap
Personalizing a classic camera accessory is an excellent way to add a special touch to a gift. Look for a seller who can embroider your photographer friend's name onto a camera strap, not only providing them with added support but also a distinctive style. Adding a personalized inscription to a gift allows you to be there in spirit every time your friend snaps a picture, making it a heartfelt and memorable gesture.
8. Travel Tripod
A tripod is an essential tool that enables photographers to stabilize their cameras for sharp and steady shots. This feature is particularly useful when they want to take a self-portrait using the self-timer function, or when they want to capture breathtaking views from a higher vantage point while exploring the great outdoors. A lightweight travel tripod enables photographers to easily carry it with them as they explore and capture unforgettable moments.
(Visited 15 times, 1 visits today)