Beautiful women can be found all over the world and from a variety of countries. Indeed, if you speak to several people, they can name a different country that has the sexist women. But, one country that keeps popping up in conversations is Spain.
Many people believe that there are many beautiful women from this European country. There are a variety of reasons for this. For example, plastic surgery is not something that is as popular in Spain as in other countries. In addition, many people love long brunette hair, which can be typical of many Spanish women. Let's take a closer look and learn about some of the most beautiful and sexist Spanish women out there.
Alicia Sanz
First on our list of the most beautiful and sexist Spanish women is Alicia Sanz. Indeed, it is not hard to see how she has made the list with long and luscious brown hair and a lovely smile. She was born in April 1988 in Ceuta, Spain. She knows several languages, which include English, French and Arabic.
Since she was young. Alicia Sanz was interested in being an actress. Indeed, she played her first part when she was just eight years old. Alicia Sanz is most famous for being in Gavilanes, which is a television series. She played Lucia Elizondo in this popular show.
Penélope Cruz
Someone that is very famous and had to make the list is Penélope Cruz. She is 48 years old and was born in April 1974 in Alcobendas, Spain. Over the years, she has risen to fame from being in many movies. Indeed, she is the only Spanish actress to have a star on the Hollywood Walk of Fame.
As we have mentioned, Penélope Cruz has been in many films. This includes a variety of different genres. But, some big movies that you might recognize her from include Pirates of the Caribbean: On Stranger Tides, Murder on the Orient Express and Everybody Knows. She has won many awards, which include an Academy Award and British Academy Film Award. Penélope Cruz has even done some modeling for famous brands, which includes Ralph Lauren and L'Oréal.
Ana de Armas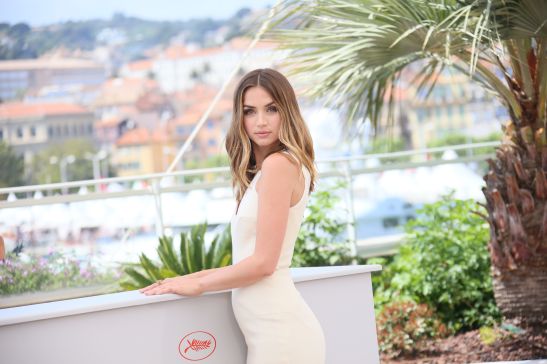 Now, it is time to talk about Ana de Armas. Again, no list is going to be complete of the most beautiful Spanish women without including her. She says that she is Cuban-Spanish and she started her acting career in Uma Rosa de Francia. This was a romantic drama. In addition, she is well known for being in El Internado, which was a popular teen drama thriller. She was in six seasons of the show between 2007 and 2010.
There are also many movies you might recognize that Ana de Armas has starred in. This includes Knives Out, Deep Water, No Time to Die and Blade Runner 2049. Indeed, on Instagram, she has a huge number of fans. We are talking about over 9.4 million. Her full name is Ana Celia de Armas Caso. She was married to Marc Clotet until 2013.
Claudia Moro Fernandez
Next on the list is Claudia Moro Fernandez. She is known by many people in Spain, and she is a celebrity. In particular, people know her because she is beautiful, and it is no surprise that she is a model. In particular, she has long dark hair and stunning eyes. A lot of people like her body shape too.
Over the years, she has been in many pageants, which include international events. She has won Miss Madrid, Miss Spain and even qualified for Miss Universe in 2008. She finished in 7th place, which is a huge achievement.
Paz Vega
Another Spanish beauty we had to include on the list is Paz Vega. She was born in Seville, and while she is beautiful, she also has acting skills, and this means she has many loyal fans. In particular, she is known for appearing on Menudo es Mi Padre, which is a television drama. In addition, she was popular in 7 Vidas, which is often called the Spanish version of Friends. Not a lot of people realize that Paz Vega is her professional name. Her full name is María de la Paz Campos Trigos.
In her personal life, Paz Vega is married. She has a husband from Venezuela and his name is Orson Salazar. They have three children together, which includes two sons and a daughter. They got married in 2002.
Andrea Duro
Andrea Duro also makes our list of the most beautiful and sexiest Spanish women. She was born in October 1991 in Madrid, starting her acting career when she was a teenager. For example, she starred in Física o química. She was on the show for three years and Andrea Duro played Yoli.
Due to her success on the show, Andrea Duro went on to star in many other television shows, as well as movies. In addition, since she is beautiful, she has also been a model. This includes modelling for FHM, which is a British magazine. She has over 850,000 followers on Instagram, posting regularly to her fans. So, if you want to keep up with her life, this is one of the best ways to do it.
Ivana Baquero
Last but not least, we are going to talk about Ivana Baquero. Since she was young, she has been forging her way into the entertainment industry, and she is a great actress. In particular, she has been in many movies, which include Fragile and Romasanta. This was when she was just 10 years old. In addition, she was hugely successful getting the part of Ofelia in Pan's Labyrinth. Again, this was when she was just 11 years old.
Since then, Ivana Baquero has starred in other roles. This includes Alta Mar and the Shannara Chronicles. She has also been in movies such as The Misfits Club, Sister of Mine, Feedback and Black Friday. She has had many nominations for awards, with several big wins in her career.
(Visited 24 times, 1 visits today)