Have you ever wondered what you would like as the opposite gender? This is a very popular question that a lot of people wonder about. But, most people think that they are never going to know for sure.
Well, one thing you can do is try a new gender swap filter that is available on Snapchat. This famous app is not giving you the opportunity to try the boy to girl filter to see what you would look like as the female gender. So, let's take a closer look at how this works.
What is a Filter on Snapchat?

First of all, if you are not familiar with Snapchat or do not explore the features that it offers, you may be wondering what a filter is. Well, a filter is basically a special effect that you can apply to your image. So, if you are taking a selfie, you can apply a filter over your picture. This could be something that creates a different background, lens or even put sunglasses on you. Snapchat is known for taking selfies and sending them to your friends and family. So, they provide a lot of fun filters that you can use to make your images better.
Some people feel more confident when they use filters. For example, there are some that make your skin look tanned and smooth. This might help to hide any insecurities you have about your skin. Other filters are aimed to be funny, which make also make you feel more confident sending snaps to your friends or family.
What is the New Snapchat Gender Filter?
So, do you want to have some fun with Snapchat and try out the new gender filter? Well, let's find out a bit more about it first. Simply, this new filter is going to be able to change your face from a male to a female. This is something that is done on the camera for you. It is easy to operate as long as you have the Snapchat app. So, let's get through the different stages so that you know how it works.
First of all, you want to open the app and choose the camera on your phone that allows you to take a selfie. Then, you are going to press the button that allows you to select a filter. Often, it is one of the first few that is the male to female filter that you can use. Automatically, you will see your face change and look like the other gender.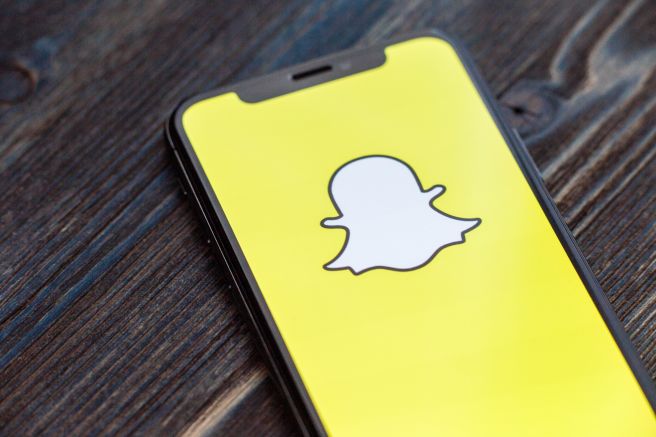 If you are going from male to female on the app, you are going to notice some obvious changes to your face. For example, you are going to get a sharp and chiselled jaw. In addition, the length of the neck is extended, as well as suddenly getting some facial hair. You will also notice that long hair will be chopped for a more male look, as well as a masculine chin being seen on the filtered image.
Why is the Filter not Working?
Are you having problems getting the filter to work for you? There might be a few things that are happening and why you cannot enjoy using this filter on Snapchat. For example, you might not have filters enabled on your account. In order to do this, you have to click on the gear icon. This is going to take you to settings. Then, there is going to be an option for additional services. You want to select 'manage' and there will be an option where you can toggle on the filters for Snapchat.
Sometimes, the camera might have difficulty locating your face. If you think that this might be the case. Make sure that you are sitting up properly and have your face in the middle of the camera screen. You also want to ensure that the lighting is correct so that the camera can see you.
If you are still having trouble with the app and working the filters, perhaps it is best to update your phone or the app itself. It might be the case that you do not have the latest features and software, which could be affecting the filters you can access or have on your app. So, make sure everything is up-to-date and try again.
To Summarize
There are a lot of different apps out there that you can enjoy on your smartphone. One of the most popular for the last few years has been Snapchat. This is an app that allows you to send quick images and videos to your friends and family. Over time, it has evolved and there is now a range of different filters you can use. This can change things in the background, as well as features on your face when you are taking a selfie. Let's summarise how you can work the latest popular feature.
People love to experiment with different looks and this has led to the creation of the boy to girl filter. In other words, if you are a boy, you can enjoy having female features on the app. Indeed, a lot of people love doing this and seeing what they would look like as the opposite gender. There is also a filter that can take you from a female to a male. So, if you are a woman, you are not going to miss out on all the fun.
The filter is easy to use on Snapchat. All you have to do is open the app and act as if you are taking a selfie. Then, you are going to find and activate the right filter. Make sure that you are in the middle of the camera and easily seen in the right lighting. Then, you should see your features change using the filter. This is going to create a fun snap that you can send to your family and friends. They might be surprised to see it and you can share the filter with them so they can have fun too.
(Visited 83 times, 1 visits today)