The call center industry is growing at a rapid pace. And with that growth comes the need for experienced and qualified call center managers. If you're thinking about entering the call center management field, or if you're already managing a call center, here are some tips to help you get started, staff your team, and train your employees:
1. Make Use of Technology
The call center industry is constantly changing, and new technologies are constantly being developed. To keep up with the competition, you need to ensure that your call center uses the latest and greatest technologies. That includes everything from the software you use to your agents' hardware.
Investing in an excellent headset is crucial for call centers as it can improve call clarity and reduce background noise, leading to better customer experiences and higher productivity for agents.
Some of the most critical technologies for call centers include customer relationship management (CRM) systems, which help managers keep track of customer interactions. Automatic call distributors (ACDs) facilitate call center automation to improve efficiency. And computer telephony integration (CTI) allows call center agents to access customer information on their computers.
2. Hire The Right People
The first step in staffing a call center is to hire the right people. This may seem obvious, but it's not as easy as it sounds. To staff your call center with the best possible employees, you need to identify the qualities that make a good call center agent.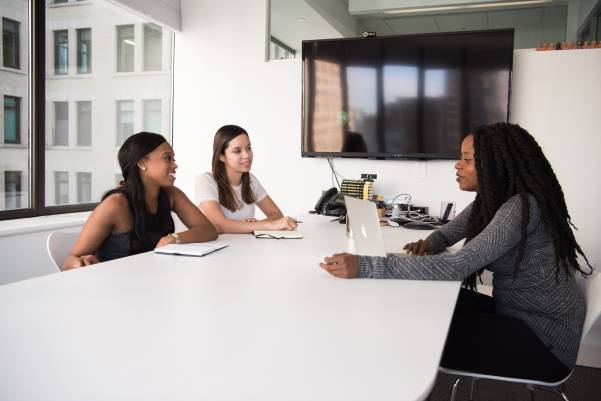 Some essential qualities include customer service, communication, problem-solving, patience, and empathy. It's also vital to find agents who are motivated and enthusiastic about helping customers. And finally, you'll want to ensure that your agents have the technical skills to handle customer inquiries.
3. Train Your Employees
Once you've hired the right people and equipped your call center with the latest technologies, it's time to start training your employees. Training is essential in a call center environment because it helps agents learn how to use the new technologies and handle customer inquiries professionally and courteously.
When training your employees, you'll want to cover customer service, communication, problem-solving, and product knowledge topics. You should also provide your agents with a script or guidelines to follow when interacting with customers. This will help ensure that they provide consistent and accurate information to customers. Remember, training aims to help your agents provide the best possible customer experience.
4. Implement Quality Assurance Measures
To ensure that your call center is providing the best possible service to customers, you need to implement quality assurance measures. Quality assurance helps identify problems with how agents handle customer inquiries and provides a way to track agent performance.
Some of the most important quality assurance measures include: listening to recorded calls to identify problem areas, conducting customer satisfaction surveys to gauge customer satisfaction levels, and monitoring agents' compliance with company policies and procedures. In addition, you should also set up a system for tracking call center metrics such as average handle time and abandonment rate.
Call center management is a complex and challenging field. But by following these tips, you can set your call center up for success. By hiring the right people, keeping up with technology, training your agents, and setting goals and KPIs, you can ensure that your call center provides the best possible service to your customers.
(Visited 23 times, 1 visits today)