Are you a fan of classic PC games? Do you miss the days when you could play your favorite titles on your old PC? Fortunately, there are several ways to play old PC games today, even if you don't have the original hardware. In this article, we will explore some of the best ways to play your favorite classics.
Emulators
One of the most popular ways to play free games online is by using emulators. Emulators are software programs that emulate the hardware of a specific console or computer. For example, if you want to play a game that was originally released for the Commodore 64, you can download a Commodore 64 emulator and use it to play it on your modern PC.
There are many different emulators available, covering a wide range of platforms, from the Atari 2600 to the Amiga. One of the most popular emulators is Emulators Game Online, which is designed to run games right in your browser.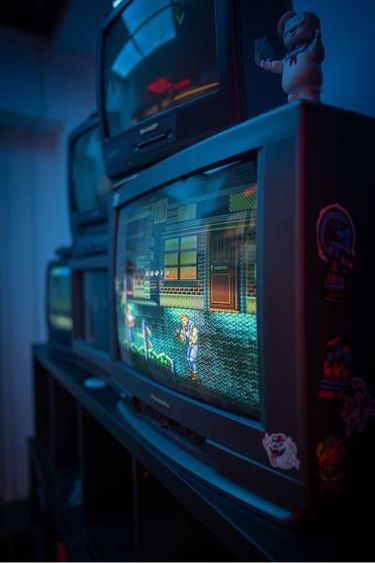 GOG.com
GOG.com (short for "Good Old Games") is a digital distribution platform that specializes in selling classic PC games that have been updated to run on modern hardware. The site has a huge library of titles, including many old classics, and each one is optimized to run on modern operating systems like Windows 10.
GOG.com also has a lot of extra features, like built-in compatibility fixes, digital manuals, and soundtracks. This makes it a great choice for anyone who wants to play their favorite old games again.
Steam
Steam is one of the largest digital distribution platforms for PC games, and while it's primarily focused on newer titles, it also has an extensive library of classics available for purchase. The games in Steam's library come from many different types, such as role-playing, strategy, and action.
Many classic games available on Steam have been updated to run on modern hardware, making it easy to play your favorite titles without having to deal with compatibility issues or emulation. Steam also has a range of additional features, such as cloud saves and achievements, which can add a new layer of fun to your classic gaming experience.
Virtual Machines
If you're feeling adventurous, you can also try running a virtual machine on your modern PC to play old titles. A virtual machine is a software environment that acts like the CPU, memory, and storage of a whole hardware system. By installing an old operating system on a virtual machine, you can run classic games as if you were using an old PC.
This method can be more complicated than using an emulator or buying a game from a digital distribution platform, but it can also be more authentic because you'll be using a real old operating system to run the game.
(Visited 28 times, 1 visits today)