To begin with, it was mostly videos that you could view on TikTok. Indeed, people would upload videos of them doing dances, lip-syncing or trying challenges. But, the app has evolved since then and you can upload almost anything for people to see.
For example, now it is possible to upload images to TikTok that followers can view. This might be how you want to show your response to a trend or challenge that is going around. But, say you come across pictures on TikTok. How do you speed them up so that you can skip some of them? Let's take a closer look at how you can do this.
How Do You Speed Up Pictures on TikTok as a Viewer?
Slideshows of images are becoming popular on TikTok. But, sometimes, you do not want to sit through the slideshow and wait for the images to change. This can be slow and you may just want to get to the point of the video. So, you might be exploring whether you can speed up the images in the slideshow. The answer is yes.
So, how do you do it? Well, if you are a viewer, you can simply swipe on the images. This is going to allow you to look at the different images without having to wait on them to change on their own. This can make things a lot easier to view and you can carry on watching videos on TikTok without missing out.
How Do You Speed Up Pictures on TikTok as a Creator?
Perhaps you are aware as a viewer that not everybody wants to wait around and look at images on a slideshow. If they do, they end up scrolling past your video. So, you might be looking for ways to speed up the pictures so that viewers do not have to wait around so much for them. Thankfully, this is something that is easy to do. What's more, the limit on videos is three minutes, and if you have a slow slideshow, this is going to expire.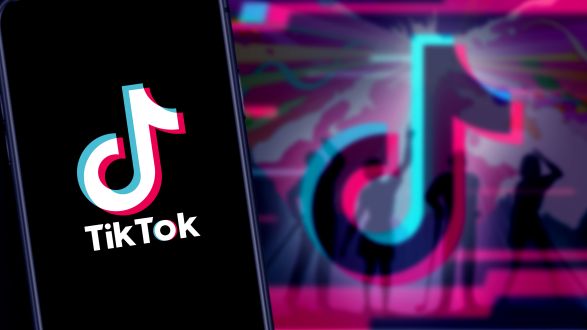 First of all, you are going to go to the record video page on the TikTok app. Then, you want to select the 'upload' button. This should be located at the bottom right-hand corner. Then, you will see the option for 'images'. You want to select this one instead of 'videos'. The next part is going to be selecting the pictures you want to use in the slideshow. You can choose how many you want. Then, there will be an option for 'next' and this is going to create the slideshow. You can also select certain text and filters for the end slideshow. Of course, there is also going to be an option to adjust the speed, which can include three times faster.
Why Do You Want to Speed Up the Pictures On TikTok?
There are a number of reasons why you should consider speeding up the pictures on TikTok. First of all, you want to keep your audience engaged. Sometimes, slideshows can be a bit too long and this can mean that you lose viewers or they do not like your video.
Another reason why you might want to speed up the pictures on TikTok is so that it can match the music you have selected. For example, if you have a very upbeat and fast song, you are going to want to make sure that the images match this speed. So, you can speed them up and they can join in with the beat. Therefore, consider the music you are going to pair your slideshow with so that you can create a video you are proud of.
To Summarize
TikTok keeps evolving and this means that you have more capabilities as a creator, as well as enjoying more content as a user. For example, it is now possible to create slideshows as content instead of videos. You can also pair it with a sound, which can be fun or a music song you like. But one thing that many people want to know about is how you can edit and speed up the slideshows. This way, you can enjoy TikTok more, whether you are a user or creator. Let's summarize what we know about this topic.
If you are a viewer, it is pretty simple to speed up a slideshow. For example, you may be rushing and simply want to see all the images. Alternatively, you might think that it is slow and general. Well, in order to enjoy all of the images, you can swipe left on them. This is going to allow you to see them all without having to wait for them to automatically change. You will see small dots under the image, which is going to indicate where you are in the slideshow.
If you are a creator on TikTok, you will be aware that you have to capture the attention of a viewer immediately. Otherwise, they are going to skip your content and not like it. So, you may be cautious about your slideshow and want to make sure that you can keep viewers engaged. Well, you can quicken the slideshow when you are creating it. Before you upload the video, there is going to be an option to adjust the speed. This includes making the slideshow much fast, which can be three times faster than the original speed.
Something to remember when you are creating slideshows is to think about the music. For example, if you are having a song playing in the background to the slideshow, you want to make sure that it works well with the speed of the images. So, if you do choose to speed up the images you are showing, it is best to use an upbeat song. This can ensure that it fits the vibes. Likewise, if you have a slow slideshow, you will want to pair this with a relaxing and slow beat for viewers to get a good experience.
(Visited 29 times, 1 visits today)