Around 90% of the most popular YouTube videos have their own thumbnails. To attract more viewers and increase your overall viewing time, create a visually impressive and reassuring thumbnail. The importance of YouTube video thumbnails cannot be overstated. Thumbnail creation on YouTube not only attracts visitors and attention to your content, affects your click-through rate, but also plays a key role in branding your channel. 
The thumbnail is usually the first impression of your video and essentially determines whether people will click and subscribe to your feed. That is why you should think twice before choosing stock photos for commercial use, your thumbnail must be really impressive to gain any profit for the YouTube channel. You may look for a list of YouTube bots on Washington's Blog to create more attractive thumbnails.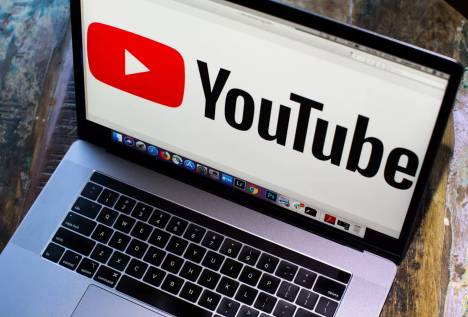 What is YouTube Thumbnail?
A video thumbnail is the first thing that viewers see when they watch it on YouTube. It's a small clickable image that either grabs their attention or allows them to scroll further. YouTube will offer you a selection of frames from your uploaded video as a preview image, but rarely it will be useful to you. You need something that catches your eye and explains what your video is about at a glance. You want this to appeal to your target audience and make them think I need to watch this.
How to Choose an Image That Describes a Movie
Create thumbnails for YouTube videos that accurately convey the content of the movie so viewers know what they will be watching. Video thumbnails should only promise what your movie delivers. Misleading thumbnails will force viewers to get used to watching, and this will only worsen the position of your video.
What can you do:
Prepare a sketch that honestly tells viewers what they can expect when they launch your movie.

Use a

thumbnail maker

for creating video thumbnails

that help viewers choose what to watch next.

When shooting, prepare a few shots from which you can create wonderful sketches.
How to Create an Image That Attracts Viewers
An attractive thumbnail can determine whether the viewer will watch the movie or skip it. Therefore, it is worth choosing images that attract attention. Ask yourself, "Would I click this picture if it was someone else's video?"
What to do:
Upload high-resolution files to keep your images sharp, regardless of size, and on all screens.

Use the "rule of thirds" to create an interesting, dynamic composition.

Consider adding your brand text or elements to the image.

Make sure your thumbnail stands out from similar videos.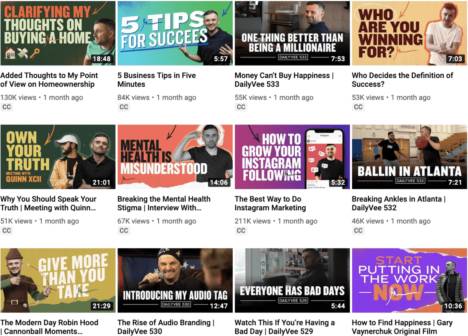 How to Prepare a Sketch and Title That Form a Coherent Whole
When titles and thumbnails complement each other, they shape the expectation of viewers and spark their interest in your video. Even small changes in the combination of title and thumbnail can completely change the viewer's expectations of the movie's content. So it's worth designing them to convey a specific message.
What to do:
Try to make your thumbnail and title tell a single, compelling story about your video.

Grab the audience's attention by adding elements that intrigue, empathy, and other emotions.

Prepare several combinations of names and sketches, and then ask your friends which one they would rather click, look at, and recommend to friends.

Learn to create effective headlines.
High-Quality Sketches, Regardless of Size
Viewers are likely to find and watch online YouTube videos on the screens of various devices. Mobile mode currently generates 50% of all views on YouTube, so it's really worth the effort to make thumbnails look good on big and small screens.
What to do:
Zoom in on important visuals so that mobile users don't have to strain their eyes to see what the movie is about. 

Are you adding text to thumbnails? Make sure the font is readable enough on small screens.

As you edit, enlarge, and then reduce the sketch to see if they look good at different sizes.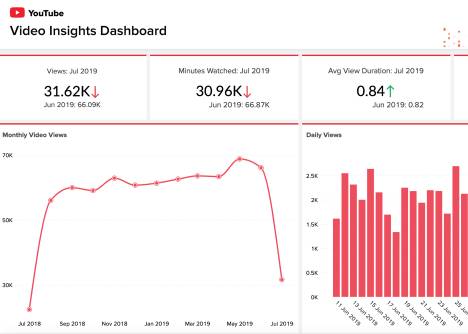 Track Efficiency
YouTube Analytics will tell you how effectively your thumbnails are engaging viewers. If a sketch does not fulfill its purpose, you can change it at any time.
What to do:
Select a movie and check its details in the Audience Attention Report. Look at the graph for the first 10-15 seconds to see if viewers are watching the movie further or interrupting viewing.

A sharp drop in the first few seconds just means that the movie doesn't live up to the expectations that the combination of title and thumbnail awakens.

Consider updating thumbnails and movie titles that don't keep viewers interested at the start of playb

ack.
To-Do List
Choose a shot that best illustrates the content from your most recent video. Use this image as a sketch. Later, check how viewers are watching your video, you can find out from the YouTube Analytics reports.

As you shoot your next video, take a few minutes to take some photos that you can use as a thumbnail.
Conclusion
Making a thumbnail too small is a big mistake. Although thumbnails appear relatively small in YouTube search results, keep in mind that YouTube videos can be embedded as well. For this reason, you need a larger image size that can be reduced, not a smaller size that will be increased. It will ensure high quality. Strong visuals are essential to grab the attention of your viewers.
A high-quality teaser image for your video will not only provide the context but also give your audience an opportunity to become familiar with your style. Adding text titles to your video thumbnail has many benefits, but the biggest benefit is that it gives viewers more context about your video. It's always important to educate your audience about your brand and your content. 
A good way to do this is to make sure your thumbnails match fonts of the same style, catchy colors, and austere design. While there are many different types of contrast, the most important one is color contrast. If two colors differ from each other (say black and white, red and black), they have high contrast, if they are very similar (red and orange), then they have low contrast. A thumbnail is meant to provide context, so providing an image that doesn't represent what's in the video will hurt you rather than benefit you.
(Visited 39 times, 1 visits today)