Do you use Instagram a lot? This is a popular app to use when you want to keep up with all of what your favorite people are doing. From knowing what they are up to on a Sunday to seeing all of their vacation photos, Instagram is the place to be. What's more, you can post images and videos of your best life.
But, are you not sure whom to follow next? Well, there is a notification that has been confusing people lately and we are here to clear it all up. We are talking about the 'people you might know is on Instagram.' Have you received this? Let's take a closer look at what it means.
What is the 'People You Might Know is on Instagram' Notification?
So, if you have not seen this notification before, what exactly is it? Well, it suggests accounts and people that you might know on the app and you are able to quickly follow them. It can be useful as it suggests people that you might know and want to follow. Alternatively, it can show names you have never seen before.
The "people you may know" and "suggestions for you" on Facebook and Instagram are creepy. A friend of a friend of a friend I have never met…no thanks.

— Erin Haugh (@elpollock16) January 31, 2018
There is a lot of confusion around this feature. Namely, how does the app come up with these people to recommend to you? For instance, do they look at your Instagram profile on a regular basis? Alternatively, do you know that at all and are they just near to you in location?  Sometimes, you can see people that you know. Then, you might discover users that you have never seen before. Some people say there is such inconsistency with this feature that they cannot work it out.
Let's work out how it operates so that you can understand this notification more. Well, Instagram is a very smart app. In fact, it is always watching what you are doing and seeing what you like. This has the purpose of giving you better suggestions and a good experience on the app. Therefore, Instagram has an algorithm that tries to make suggestions based on the accounts you follow and the content you watch.
In addition, let's not forget that Instagram is owned by Facebook. This means that the accounts that are suggested to you can be based on what you are viewing on there, as well as the people you are friends with. What's more, another factor that you have to consider is that Instagram has access to the contacts you have on your smartphone. So, if there is anybody on there that you do not follow, the app might suggest their account to you. Again, the purpose is to enhance your experience.
The algorithm is getting smarter too. For example, if you have a lot of mutual friends with another user, they are likely to be suggested as a friend. Of course, it is likely that you do not know them, but this could be a good way to make a new friend.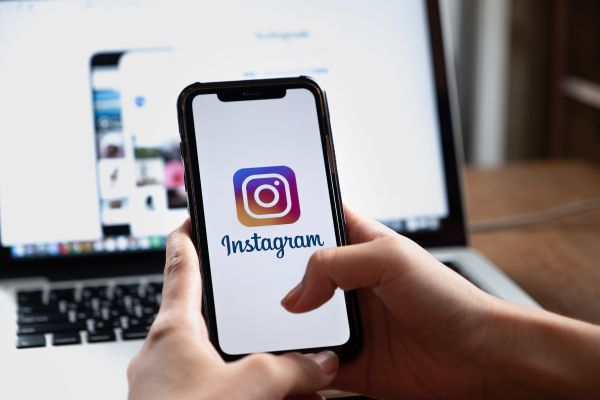 Can You Stop These Notifications?
Would you like to stop receiving the 'people you might know is on Instagram' notifications? A lot of people want to do this because they are not interested or perhaps they have added people by accident that they did not want to. Well, the good news is that you can stop receiving these notifications.  You will have to do this from your web browser and not on the app. You will want to click on 'edit profile' in order to turn off these notifications. In particular, look out for 'similar account suggestion.' All that is left is to tick it and this is going to make sure that this feature is switched off for your account. You will no longer see account suggestions for you to follow.
Something you have to realize is that Instagram is still going to collect this information about you. In other words, you cannot stop the app from doing this. But, you can stop receiving notifications and suggestions. You have to realize that if you are not comfortable with Instagram collecting this information, the only way to stop it is to delete the app altogether. Otherwise, it keeps collecting this information in the background.
To Summarize
If you are a fan of Instagram, you should be aware that there is a range of different features you can use on the app. This can enhance your experience or they can be switched off if you do not like them. One of these features includes 'people you might know is on instagram'. Let's summarize what we cover in this post and what you need to know about this feature when it is on.
Instagram is getting smarter and it has a lot of algorithms it uses in order to give users a great experience. In particular, one of these algorithms is there to suggest people you might know and want to follow on the app. So, this is what the feature does; it suggests accounts to you that Instagram thinks that you will like. In some cases, this can be great and you can find people that you did not know had Instagram. Indeed, you can follow them and see all of their content. But, sometimes you can end up seeing people you do not know and end up adding them accidentally.
The good news is that this feature is able to be turned off. You can stop seeing accounts of people you know, which can avoid a lot of embarrassment later on. In order to do this, you will need to access your Instagram account on your internet browser. From here, you are going to be able to 'edit profile' and there will be an option so that you can turn off this feature on Instagram.
Instagram is going to continue to collect data about you and personal information. This is something that just happens by having the account and app. So, even though you do not use this feature, Instagram will still collect the information in the same way.
(Visited 100 times, 1 visits today)