NASA astronaut requirements are tough because there are many different tasks performed by astronauts during space missions. For example, the commander decides what's important and gets to oversee everything. Working closely with the commander is always the pilot. The positions of mission specialists are filled by other crew members, who apply their specialized knowledge and skills. Give this article a read and find out how to become an astronaut, NASA's selection, and its requirements.
What Does the NASA astronaut application involve: First requirements
One of the first NASA astronaut requirements is filling out your application. First off, you should already be successful in your professional field. This is the first condition making one eligible for the astronaut corps. You could be the best in your industry, or you might have just landed another job that you have been dreaming of. Another requirement is that you are trusted, competent, and contributing. Note that you can't apply if you're not a US citizen. But these are only some of the first NASA astronaut requirements. Plus, an approved application does not guarantee to go on a space mission, and more rigorous training will soon follow even if you meet the first requirements. 
Both what you did and how you reported it are very important aspects of NASA requirements, too. NASA also claims that your resume should be very well-written. It is looking for detail-oriented people since, in their work, they entrust one another with their own lives. NASA's first impression when it comes to astronaut applications comes from your résumé, so spend the time necessary to make it clear, error-free, and succinct. Don't use technical terminology too much and neither any acronym, as it is going to be read by experts from other professional backgrounds than yours. If you are still in college or a university student, know that The Office of STEM Engagement at NASA provides ten training options for students who wish to become astronauts. But how hard is it to become an astronaut if approved by NASA? Here are more requirements.
How long does it take to become an astronaut?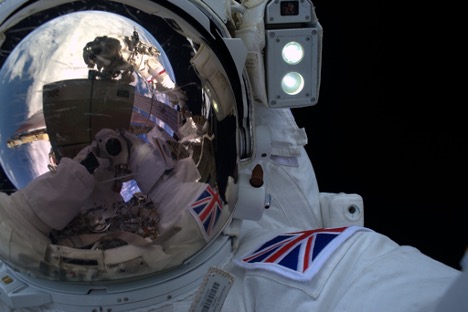 Just knowing how to become an astronaut in NASA and applying for a position is not enough. Orbital Today has further info on requirements one should meet in the UK, but keep in mind that NASA astronauts finish two years of basic training required in addition to their six years of education and the mandatory two years of experience in their profession. In other words, one should get ready for ten years of building this experience to meet all requirements. And after, it could take months or perhaps some more years before NASA applicants would even be able to go on one's first space journey since all NASA applicants would have to pass some of the most intense physical training examinations even if they passed the first requirements. 
So, what to study to become an astronaut? Here, NASA requirements mention having a master's degree, and NASA candidates with a degree in STEM sciences have always been favoured. Historically, most NASA high-flyers had a master's degree at least. The disciplines for qualifying are Engineering, Physical Science, Mathematics, Computer Science, or Biology Science. NASA doesn't endorse any university or college that may best prepare you for their Astronaut Candidate Program requirements, but you need a diploma from an accredited institution to meet the agency's requirements. And getting a diploma from such an institution is not only tough; it also takes quite some time to meet NASA requirements and earn its trust.
How hard is it to become an astronaut after all?
Well, very hard. Not only that astronaut health requirements call for perfect conditions, but one should also be an exemplary citizen who has never stopped working on improving oneself. Let's not forget that NASA astronaut requirements are not just about studies and training. You would have to prove that you have leadership skills and that your psychological upbringing has helped you reach a stage in life in which going to space and being involved in the most complex scientific missions is something that suits you best, and you can put up with mission requirements.
NASA astronaut requirements might highlight point by point all the information on how to become an astronaut, but don't forget that experts studying your astronaut application are also interested in seeing that you have spirit. And this spirit 'requirement' is not something that you can easily learn. Some might say it gets built on fighting for causes that matter and being able to defend the values that contribute to the greater good. If you want to grow your spirit so that you can become an astronaut, study what astronauts in history have said during their missions and during interviews. This might give you a better look into their personalities, leading by example.
(Visited 22 times, 1 visits today)