No matter whether you like tattoos or hate them, there is no denying that it takes a lot of skills to bring an image to life on someone's body. In fact, tattoos can take hours to complete, which can be due to the size, detail and shading. So, it is no wonder that there have been television shows based around the creation of tattoos.
One popular show we can refer to as an example is Ink Master. This is a show that has had millions of watchers over the years. One of the most popular questions surrounding this show is whether there is going to be a season 14. Let's take a closer look at the facts and see whether there will be more episodes coming up.
What is Ink Master?
Do you like reality competition shows? Well, then you are going to like Ink Master. If you have never seen the show before, this airs on Paramount Network and it was first released back in 2012. Since then, it has become a show where people show off their tattoo skills and what makes them different as an artist. The aim of the show is to beat the other participants and win the prize on the competition. Namely, this is going to be money and fame. The judges on the show are Dave Navarro, Chris Núñez and Oliver Peck.
Will There Be a Season 14 of Ink Master?
If you have been watching Ink Master for quite some time, you will know that there are plenty of seasons to enjoy. Even if you are binge-watching them, you might think that you have plenty of episodes to get through. But, once you reach the end, you are still wanting more of this entertaining show. Namely, when you get to the end of season 13, you will be hoping for a 14th. So, is there going to be a season 14 of the show and when can you expect it to be released?
Well, let's recap what happened at the end of the 13th season. This one was surrounded by controversy and we are talking about Oliver Peck. In addition, this was around the time of the COVID 19 pandemic and the start of that strange period in time. So this meant that the show was shorter than in other seasons. Plus, there was nobody that became an Ink Master and instead, the participants in the show had to share a smaller amount of the prize pot. Namely, this was between the three of them.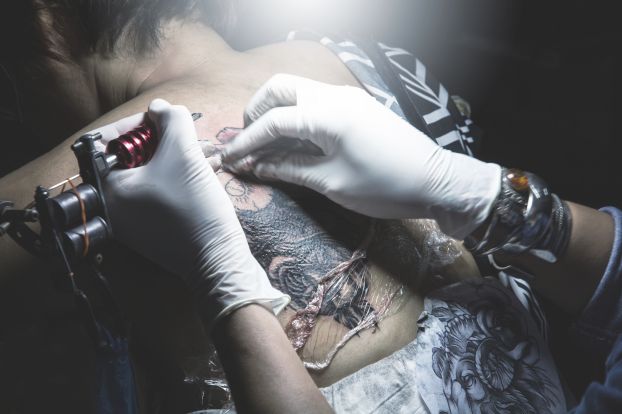 Well, despite a lot of people thinking that Ink Master was cancelled, Paramount Plus has said that there is going to be a season 14 of the show. In fact, the first episode is going to air sooner than you thought. We are talking about it being on September 7 2022. You can expect to enjoy ten episodes of the show. There is a prize of $250,000 available for the participants to win.
Something you can expect is there to be a new panel of judges. Someone you can look forward to seeing if you are a fan of the show already is Ryan Ashley. She won the show before and is coming back to judge others in the 14th season. Other judges you can expect to see are Nikko Jurtado and Ami James.
Will there be any new twists and turns in season 14 of Ink Master? Well, it is too early to say and we do not know a lot about the show and what is going to go ahead on its turn. Since there are fewer episodes than before, it is likely that some things will be cut. But, you will have to watch the show and find out for yourself.
To Summarize
There are a lot of shows on television that have participants competing against each other for a prize. Indeed, a lot of people like reality competition shows since they can back their favorite and see who is going to win. One that has become popular in the last ten years is Ink Master. With the popularity of tattoos, people love to watch artists compete against each other to become the best at tattooing. Let's summarise what we know about the show and the season 14 that is on the way.
Ink Master is a show that has several contestants competing against each other for prize money. The aim is to be the best tattoo artist and demonstrate your skills in each episode against others. There is a panel of judges that are going to ultimately decide who is going to progress in the competition. In the first 13 seasons of the show, the judging panel was Navarro, Chris Núñez and Oliver Peck.
Unfortunately, the show came to a quick halt in the 13th season and in 2020. This was due to scandals, as well as the pandemic. It meant that the show ended early and several contestants had to split the prize. Indeed, a lot of people thought that the show would not return after what happened.
But, the good news is that Ink Master is returning. In fact, you can expect it to be back on your screens in early September. This is going to be on Paramount Plus and there will be 10 episodes you can enjoy. Yes, this is shorter than previous seasons have been. But, this does not have to be a bad thing. Instead, it can be action-packed and full of entertaining competitions to watch. What's more, there is a new judging panel you can look forward to, which will shake up the show and add something different.
Therefore, there is going to be season 14 of Ink Master. There is not a long wait for fans that are desperate to see a new season full of new participants, as well as exciting judges. Of course, we know that the competition is going to be fierce and there is a lot of money up for grabs.
(Visited 39 times, 1 visits today)