Have you ever wondered what it would be like to be famous? Often, this would mean having a lot of money and being in the spotlight for public scrutiny. So, it is fair to say that being famous can be a good thing and a bag thing at the same time.
Do you know who the most famous person in the world is? Perhaps you have a guess that it is Bill Gates or even Usain Bolt. Well, let's take a closer look and find out who it really is.
Who is the Most Famous Person?
First of all, it should be pointed out that it is hard to define who the most famous person in the world is. Indeed, there are a lot of people that can take this crown and it depends on what the criteria is for this prize. For example, is it because that person makes a lot of money? Is it down to how many people know that person? As you can imagine, it will depend on this to know who is going to be the most famous.
But, we are going to list some people that are classed as the most famous people in the world. Then, you have the power to choose whom you think the most famous person is. So, let's get started.
The Rock
You probably assumed that actors would be on this list. Indeed, you are correct. The first one you are going to hear about is The Rock. His real name is Dwayne Johnson and he has an incredible net worth of $320 million. He rose to fame due to being a WWE wrestler and then, he made his way into Hollywood. There is no doubt that people will go to see a movie simply because he is in it. What's more, people pay attention to his life tips, as well as advice on diet and nutrition.
Donald Trump
Next on the list is a polarizing figure. We are talking about Donald Trump. Unless you have been in hiding for the last few years, it is almost impossible not to know who he is. He was once known to be a businessman. But, now he is known for being the former President of the United States. His famous line used to be 'You're Fired!'. But, this soon became 'Make America Great Again'. Mr Trump is thought to be worth $2.4 billion.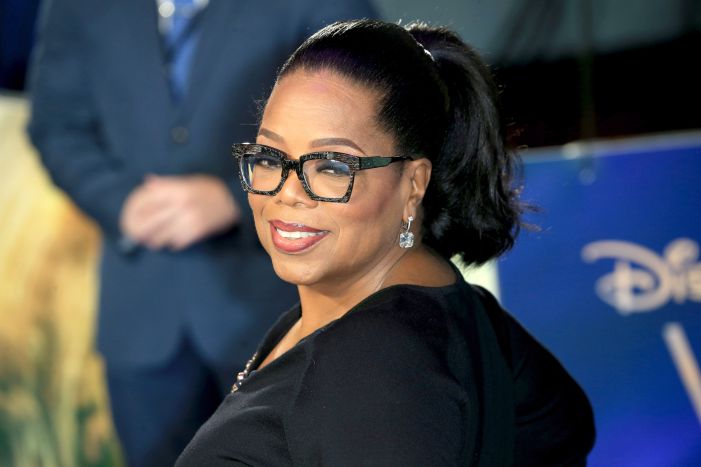 Oprah Winfrey
If there is one woman that is known for her talk show, it has to be Oprah Winfrey. Indeed, The Oprah Winfrey Show was a hit for many years and made history with some of the things she did. For example, she once made sure that everyone in the audience was gifted a vehicle for them. It is estimated that Oprah Winfrey is worth around $2.5 billion, which is more money than you can imagine.
Will Smith
There is another actor that has made the list of the most famous person in the world. We are talking about Will Smith. This is a name that a lot of people know. He rose to fame because of starring in The Fresh Prince. He was the main character and his charm and humor won over the audience. Then, he went on to star in Men in Black, iRobot and Independence Day. So, it is fair to say that he has had a lot of success in Hollywood too. In recent times, he has also gained a lot of recognition from slapping Chris Rock. While this might not be the attention you hope for, it is certain one way to get your name around the internet.
Justin Bieber
Musicians are often known around the world. Someone that you cannot deny is famous is Justin Bieber. He rose to stardom through YouTube and soon became one of the biggest artists in the world. While he is only 27 years old, he is worth around $265 million. Some of his biggest hits include 'Baby' and 'One Time', as well as having a number of well-selling albums.
Bill Gates
Let's add another businessman into the mix for the world's most famous person. We are talking about Bill Gates. At some point in your life, you have probably used Microsoft. Well, Bill Gates is the man behind it. There is no doubt that he has had a huge impact on the world. Now, he is known for his charitable donations.
Rihanna
Another artist that makes the list is Rihanna. While she has not released any new music recently, she is still hitting headlines. In particular, she has branched out and is now a fashion designer, as well as a beauty brand owner. Rihanna is worth around $1.7 billion and is 34  years old. Her brand, which is called Fenty Beauty Line is even worth around $100 million.
Michael Jackson
While he might no longer be with us, Michael Jackson still makes the list as one of the most famous people in the world. He will forever be referred to as the King of Pop and has some of the biggest hits of all time. He is the only recorded artist in the National Museum of Dance and Hall of Fame. While his success was overshadowed by child abuse claims, he is still known around the world.
Cristiano Ronaldo
In the sporting world, there is one name that everyone knows. In particular, in football, Cristiano Ronaldo is said to be one of the best players of all time. He is worth around $500 million and still plays for some of the top clubs in the world at 37 years old. Right now, he is at Manchester United. But he has also played for Real Madrid, which includes lifting the UEFA Champions League trophy five times.  He has a huge fanbase around the world and people will follow his career despite not being a supporter of the club he plays for. The amount of goals he has scored is incredible.
(Visited 27 times, 1 visits today)